9U Rookie Division
Directors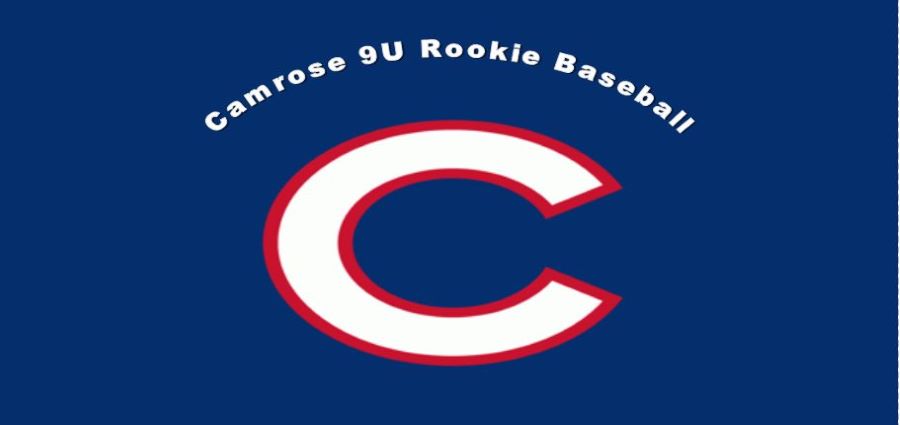 Cougars 9U Rookie Baseball
The Camrose 9U Rookie Baseball Program is committed to providing players a program designed for all skill sets and athletic abilities. The intention of the program is to create a fun and fully inclusive playing environment with a focus on skill development, sportsmanship, and recreation. However, players in this program will have skill and experience levels that range from introductory (eg. never played on a baseball team before) to rep player calibre. These teams will mainly play teams within the association but with the potential of other teams within the County of Camrose but in close proximity to Camrose to minimize travel as much as possible.
CMBA - 9U ROOKIE DIVISION GAMEPLAY RULES AND GUIDING PRINCIPALS
What are you Committing to?
1 to 2 Practices/week. Practices will occur on Sunday or Monday afternoon/evenings. Additional practices are at the teams discretion. All teams will be given diamond practice time and additional Batting Cage Practice time to use at their discretion.
Weekday games.

We typically only want to see teams play 1 game per week, as focus is on development at this age level and that comes from practices. We highly discourage practice time being substituted for games.
Season runs typically from the beginning of May to the end of June.

Independent Tournament Play will be at the discretion of individual teams. We do encourage teams to look into this as an option for more game opportunities.
Associated Costs
Your initial CMBA registration fee (taken at the time of registration) will cover basic expenses related to playing ball for our organization such as insurance, basic equipment, practice time, games, etc. Once teams are formed, any additional fees will be at the discretion of the teams to fund any additional activities, events or apparel the team wishes to partake in.
Team Equipment and Uniforms
Once teams are selected, they will be assigned team Equipment and Jerseys for which a $250 post dated cheque will be required as a deposit and will be forwarded to the CMBA Equipment Director to hold until the return and inspection of the equipment and team jerseys.
Families will need to ensure that players are fit with their own required baseball equipment (bat, glove, helmet, water bottle, athletic footwear & personal protection), jerseys will be supplied to the players.
The Player Evaluation Process
In April, players who have registered for the 9U Baseball Program will be required to attend evaluation sessions for their registered division. The evaluations are conducted under the direction of the CMBA Board and selected evaluators. Evaluations will be based on the players age category and current skill level. This enables the CMBA Board to ensure that teams are divided equally and appropriate depending on the number of registrants at each division.
The Evaluation Policy/Program is posted on the CMBA website if you wish to reference it for information on the Evaluation Process.
Once the evaluation process is over, team rosters will be placed on CMBA's website.
Coaching
Coaches will be chosen based on the applications submitted to CMBA and the Coach Selection Policy. We strongly encourage parents to take an interest in coaching as it is an integral part of our ability to field teams.
Code of Conducts
As players, coaches, and parents you will be responsible for reviewing, signing and ensuring you are familiar with:
Parental Code of Conduct (one Parent or Guardian must review and sign)
Player Code of Conduct (to be review with and signed by the player)
Coaches Code of Conduct (reviewed and signed if you are either the Head or Assistant coaches)
Community Directors
The CMBA Community Directors will be responsible for setting up and overseeing the Community Program throughout the season. Responsibilities include, but are not limited too, helping in the coach selection process, providing team direction, conducting, and assisting through the evaluation process, addressing disciplinary issues, parent concerns and general complaints. The Community Directors are dedicated to ensuring the guiding principles and the general philosophy of CMBA is followed by all players, parents, and coaches.